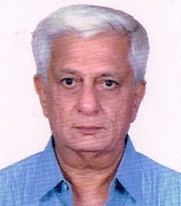 <h3>Deal with a problem if and when it becomes necessary, not before.</h3>
Manohar T. Bhojwani
CEO,
Indo German Industries
<h3>To do more than what people expect</h3>
Deep M. Bhojwani
Marketing Head,
Indo German Industries
<h3>A steep learning curve indicates the task may be difficult and therefore take more effort.</h3>
Bhushan M. Bhojwani
Production Head,
Indo German Industries
Welcome to the web way to be associated with Indo German Industries!
Looking at the present state of Indo German Industries, the heart and mind become pleased and nostalgic. The dream of eyes, when there was nothing around is come true! And all the credits for the same go to the lots of people. First of all the valuable clients who put trust on us and believed in us, then the people who worked for the company with full of dedication, to my sons- Bhushan and Deep have lived my dream and worked full heatedly. Actually we all meant what we said to ourselves and the clients.
The present is such a tremendous joy for all of us with the responsibility to work for the new goals and dreams. It was our commitment of past years that is bearing fruits and inspires us to create better tomorrow not only for ourselves but for the clients and the society as well.
It's been a journey of more than 3 decades and we lived it with supreme grace. The journey of and towards excellence with the same commitment and dedication, we need to carry on.
Some of the achievements of recent years' are- the unit 2 to expand the in-house facilities is started, the offices of Canada and United Kingdom are started with the guidance of the young and visionary Marketing Head- Deep Bhojwani and so on. The future plans are also in pipeline, one of them is the diversification to the automobile engine spares.
Excellence, since the day of inception of Indo German Industries has been the motto and that has enabled us to deliver the superlative performance. Our concern is to make the work culture of Indo German Industries highly professional and Global in nature. The work culture of Indo German Industries would have 5 core values: Quality, Excellence, Integrity, Concern and Innovation.
Everything was possible because of the cooperation from you all. We have tried to make the experience to be with Indo German Industries exciting. We assure you that everything is possible if you be with us!
We always love to evolve with you!
With Warm Regards,
Manohar T. Bhojwani
CEO